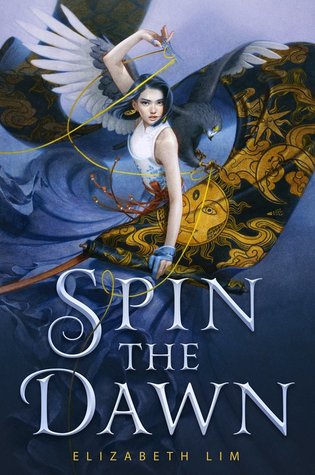 Maia Tamarin dreams of becoming the greatest tailor in the land, but as a girl, the best she can hope for is to marry well. When a royal messenger summons her ailing father, once a tailor of renown, to court, Maia poses as a boy and takes his place. She knows her life is forfeit if her secret is discovered, but she'll take that risk to achieve her dream and save her family from ruin. There's just one catch: Maia is one of twelve tailors vying for the job.
Backstabbing and lies run rampant as the tailors compete in challenges to prove their artistry and skill. Maia's task is further complicated when she draws the attention of the court magician, Edan, whose piercing eyes seem to see straight through her disguise.
And nothing could have prepared her for the final challenge: to sew three magic gowns for the emperor's reluctant bride-to-be, from the laughter of the sun, the tears of the moon, and the blood of stars. With this impossible task before her, she embarks on a journey to the far reaches of the kingdom, seeking the sun, the moon, and the stars, and finding more than she ever could have imagined.
Hmm. That's really my main thought in regards to this story.
On one hand, I'm always here for girls taking their father's/brother's place in a competition! And I loved that this competition wasn't a "if you lose, you die!" kind of competition. But on the other hand…so much of this was so slow.
I feel like the competition took a back seat to Maia and Edan (the Imperial Enchanter)'s growing relationship. The Project Runway aspect of the book was over before the book even hit its halfway point.
The magic aspects of this book were interesting, as they seemed plucked straight from a Chinese fairy tale.That was something I truly did enjoy. Maia and Edan's bickering was kind of cute, but got repetitive and old after a while. Plus there's the whole 500-year-old-enchanter-in-love-with-a-17-year-old-girl thing….
Vaguely reminiscent of Twilight, but with far superior writing.I give Spin the Dawn 3 out of 5 golden scissors.